News
Oxfordshire Book Award Winners 2018
Posted on: 24/05/2018

The OBA Committee are pleased to announce the winners of this year's Oxfordshire Book Awards.
In the Secondary category the winner was
'The Explorer' by Katherine Rundell & Hannah Horn (Illustrator)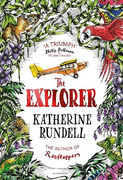 From his seat in the tiny aeroplane, Fred watches as the mysteries of the Amazon jungle pass by below him. He has always dreamed of becoming an explorer, of making history and of reading his name amongst the lists of great discoveries. If only he could land and look about him.
As the plane crashes into the canopy, Fred is suddenly left without a choice. He and the three other children may be alive, but the jungle is a vast, untamed place. With no hope of rescue, the chance of getting home feels impossibly small.
Except, it seems, someone has been there before them….
Highly Commended:
'All about Mia' by Lisa Williamson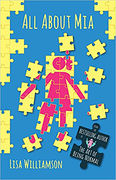 One family, three sisters. Grace, the oldest: straight-A student, Audrey, the youngest: future Olympic swimming champion. And Mia, the mess in the middle. Mia is wild and daring, great with hair and selfies, and the undisputed leader of her friends - not attributes appreciated by her parents or teachers. When Grace makes a shock announcement, Mia hopes that her now-not-so-perfect sister will get into the trouble she deserves.

Highly Commended:
'Thornhill' by Pam Smy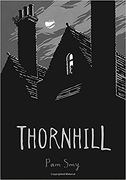 Parallel stories set in different times, one told in prose and one in pictures, converge as a girl unravels the mystery of the abandoned Thornhill Institute next door.
In November the Henry Box Book club will get the opportunity to meet the winners, have their books signed and to eat cake at the OBA Awards.