Academic Progress
The following information has been produced in December 2019.
Academic Progress
2018

2019

Number of students at end of 16-18 studies

85

78

Average point score per A Level entry

National in brackets

33.60

(33.30)

35.79

Average point score per A Level entry expressed as a grade

C+

B-

A Level value added score

0.00 0.12 0.12

+0.01
Nine students took the Applied General Pathway (BTEC + A Level) and the average outcome was Distinction.
Progress in English and Maths
Some students join our Sixth Form without a Level 4 in English and/or Maths. We offer retake classes to help students to pass in November and June resits. In the past three years 80% of students who retook English and Maths improved their grade to a level 4 or 5.
Student Retention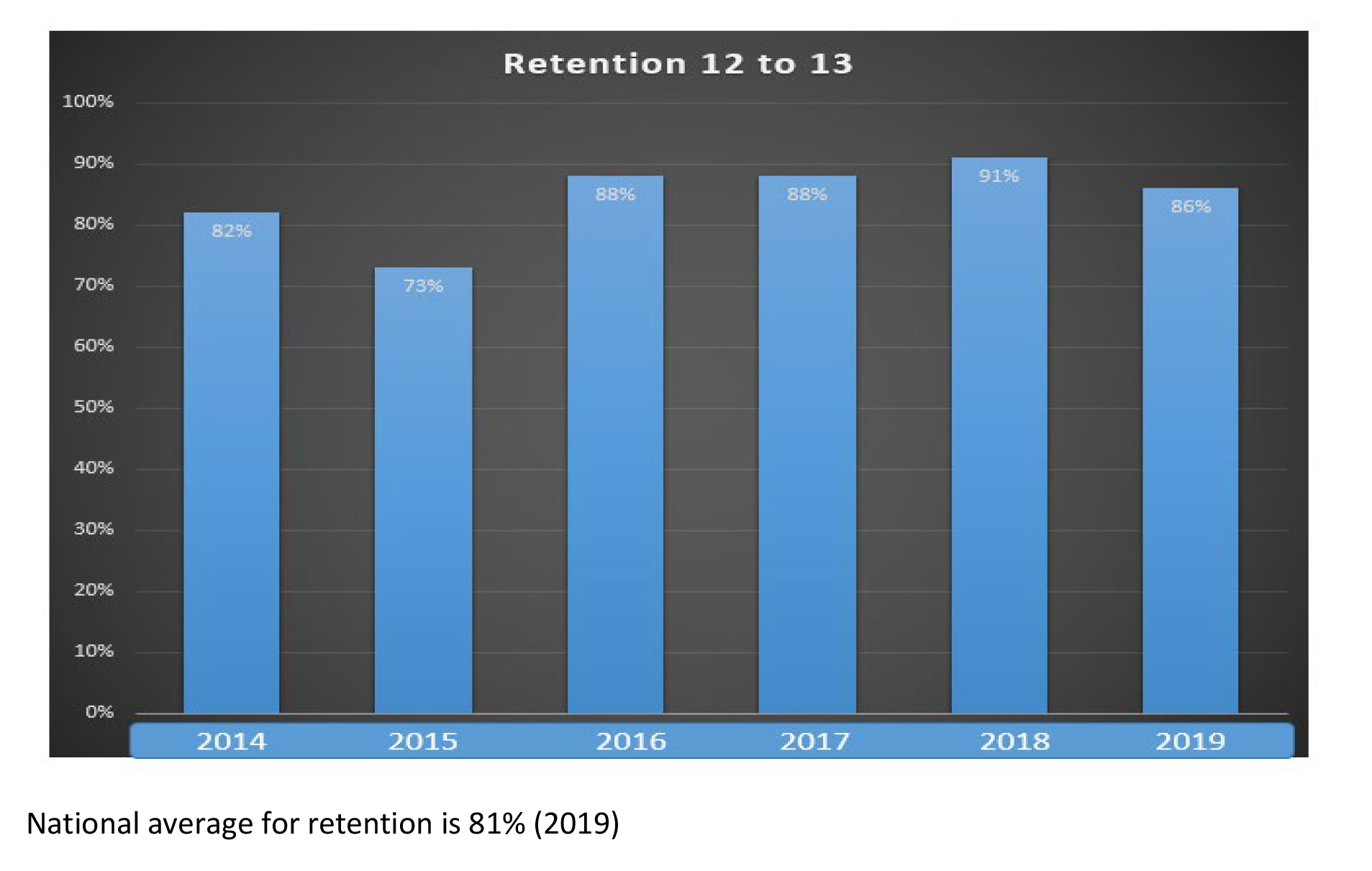 Year 13 Destinations