Canteen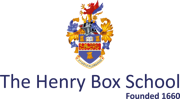 The school canteen is located in the Drama Block.
The canteen is open before school for Breakfast from 8:00am and also at Brunch and Lunch. Sample menus and Meal Deals can be found below.
The canteen does not accept any cash payments at their tills. Payments can be made via your ParentPay account under the Meals section. Alternatively, students can add cash directly to their dinner money account through the cash revaluation machine which is located in the canteen.
Cash must be loaded well in advance of purchasing food at the tills. The best time for students to do this is before school when it is quieter. ParentPay also allows parents to see what their child has purchased from the canteen.
Our catering contract is managed by Stir. Stir are a small catering business who quite simply, love food! Stir provide the students with their daily food whilst at school. Stir feel it is vital to provide healthy, nutritious meals to all, including those with dietary needs.
Stir's mission is to give every student nutritious food options that fills them up and that they love to eat. they aim to give them a food experience that rivals the high street and teaches them about different flavours and cuisines from around the world! Brunch and lunch times are really important times of the school day - they allows students to relax and socialise and gives them the energy they need for the rest of the school day. Stir takes pride in making this important part of the day the best it can be.
Stir's menus for The Henry Box School will feature meat and vegetarian choices which are all freshly cooked with love. They source top quality ingredients from regional farmers to make sure everything that goes into our meals is fresh, environmentally friendly and of course, delicious.
Stir believes that your child's health plays a huge role in the way they develop menus and cook their food. They meet the Government's standards when it comes to food in schools and their menus are analysed to check they are balanced and healthy. They have a commitment to healthy, sustainable meals.
Stir source locally and seasonally wherever possible including fruit, vegetables, dairy, meat and bakery items

Stir only use Red Tractor assured meat and MSC assured fish

Stir don't use undesirable additives, and limit the amount of fat, salt and sugar in our meals

Stir enrich our recipes with fruits and vegetables - even where you wouldn't expect, such as in carrots in our sauces or fruit in our brownies

Stir use whole grains, in most cases as they are better for your child's health.
Special dietary requirements
If your child has been advised by a GP or other Healthcare Professional to follow a specific medical diet due to allergies or otherwise, please contact our kitchen team to request a meeting to discuss your options.
Allergens and Special Diets
If your child has any dietary requirements, please get in touch so we can provide menus to meet their needs. We can cater for a wide variety of special diets including gluten-free, medical diets and more.
We have a nut-free policy in all of our kitchens.
Our teams are fully trained to cater for special diets so you can be confident that your child's needs will be met safely.
All allergen information for every dish we serve is available on request from the kitchen team so do get in touch if you would like more information.