Careers Fairs, Open Days and Careers Events
Abingdon and Witney College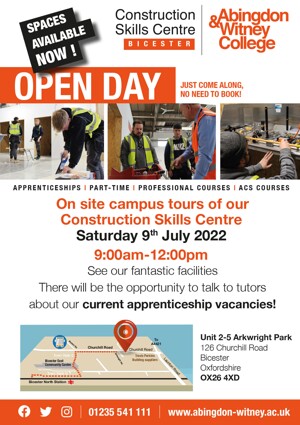 Bicester Construction Skills Centre
Saturday 9 July 2022
09:00 to 12:00
Bicester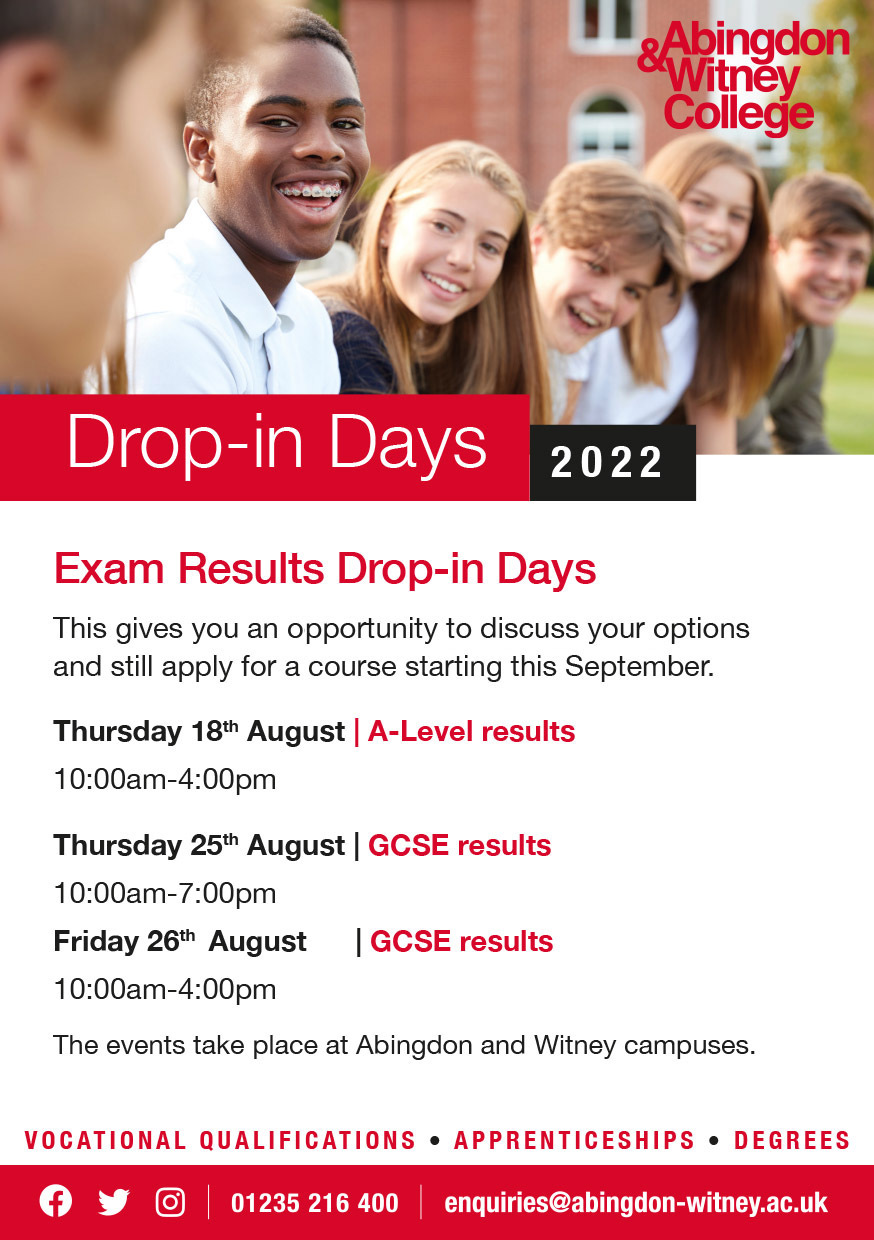 Building Careers Live
16 - 17 July 2022
Warwickshire Exhibition Centre which is located just outside of Leamington Spa in Warwickshire.
Building Careers Live is the largest interactive construction careers event. Whether you are looking to start your career, embark on a change of direction or just want a great day out come and join us. All the careers involved in the construction industry will be on hand, with experts in their field, ready to give you advice and practical demonstrations. For the first time we have gathered a host of social media influencers all coming together to make this an event not to be missed.
It offers the chance to observe and participate in a variety of trades and meet those currently working within the building industry as well as influencers on social media who are involved in the building industry.
The event will be practical and interactive with students being able to have a go at workshops ranging from plastering, roofing, joinery, decorating, bricklaying and electrical works. There is also careers advice and drop in sessions where people can chat to advisors to discuss steps into the trades and career progression, salary etc.
Although it is a free event for students, tickets will still need to be booked so numbers are known for the days, parents/guardians can attend but would need to pay for their own ticket. You can also book tickets, take a walk through the interactive site and see the virtual reality experience: Welcome | Building Careers Live
NIHR Oxford and Oxford Health Biomedical Research Centre Joint Open Day
5th July 2022 1:00pm to 5:00pm
Exploring Healthcare Research
NIHR Oxford Biomedical Research Centre (BRC), which is hosted by Oxford University Hospitals, and the Oxford Health BRC are hosting a joint Open Day at Oxford Town Hall, showcasing much of the varied and ground-breaking research that takes place in Oxford for the benefit of NHS patients.
NIHR Oxford and Oxford Health BRCs Joint Open Day - NIHR Oxford Biomedical Research Centre
As well as interactive stands in the Main Hall, there will be talks in the Assembly Room on vaccines, long COVID and mental health.
The event is an opportunity to showcase Oxford's world-class research to patients and the public. This is a public event and a fantastic opportunity for students to learn more about careers in research and the NHS, as well as apprenticeships and work experience placements.
Attendance: Students from year 7 and above, with a particular focus for students in years 10 to 13. Details can be found in the flyer below.
The Henry Box School Sixth Form Open Evening
Click here for further infomation about our Sixth Form.
Other local sixth form open evenings are taking place from September and further details can be found on their websites.
Find Your Future
Find your Future, OxLEP's online careers platform for young people, parents and carers.
Access information and inspiration about your future under one virtual roof:
Visit 100 different pods to learn about the different employment sectors and businesses available across Oxfordshire
connect with local and national employers
research Post 16/18 options including- A Levels, colleges, apprenticeships and universities
Useful Links:
Abingdon and Witney College Open Days and Events
Oxfordshire Football Development (OFD)