Modern Foreign Languages (MFL). In MFL we aim to inspire students with an interest in and enthusiasm for language learning, whilst also teaching them about a range of different cultures and traditions. We focus on developing linguistic and communication skills, which enable students to become more independent in their learning. Many of these skills, such as developing memory techniques and deducing language patterns and meaning, can be applied not only in MFL, but also across the curriculum as a whole. We use a wide variety of resources and teaching methods, which keep the atmosphere as lively as possible.
Key Stage 3
Key Stage 3 aims to build upon any previous language learning students have done at primary school. We focus on developing students' confidence and building up important linguistic skills such as deducing the meaning of unfamiliar language, applying key grammatical concepts and using connectives to extend and develop sentences and paragraphs. Students read, write, speak and listen to the foreign language used in a wide variety of situations; they often work in pairs and small groups. Topics studied include basics such as alphabet and numbers, personal details, family, town, school, food and drink, holidays and hobbies. Students learn how to effectively agree and disagree with each other, and are encouraged to express and justify opinions. In Year 7 students study both French and German, but they focus on one language only in Years 8 and 9. Many students have the opportunity to try out language they have learned if they choose to take part in our popular and successful KS3 Enrichment Trips to France and Germany.
Key Stage 4
Our Year 10 and 11 students follow the AQA GCSE course in French or German. Students extend their vocabulary, ideas, opinions and grammatical knowledge. They expand their knowledge of topics studied at KS3, as well as looking at new areas such as social issues or health and using language in practical ways, such as booking hotel rooms or dealing with problems on holiday. There is a significant increase in formal written tasks and students learn to express themselves more spontaneously in spoken French or German. In addition to careers like interpreting and teaching, which require a high level of fluency, a language qualification is an important factor in a wide range of work opportunities such as business, engineering, law, retail and marketing, travel and tourism, to name just a few.
Key Stage 5
At Key Stage 5, we offer the AQA A Level French and German courses in conjunction with Wood Green School Students are exposed to a wide range of authentic material, including news articles and reports, videos and interviews. Topics covered are often based on aspects of French or German speaking societies, such as politics, immigration and crime. Students also learn much more about French or German speaking culture, covering topics such as contemporary music, cinema and art. A film and book are both studied in detail, about which students write critical essays in French or German.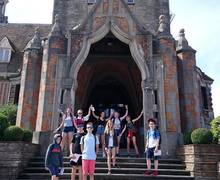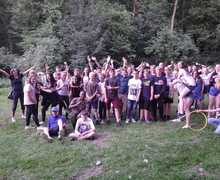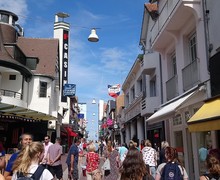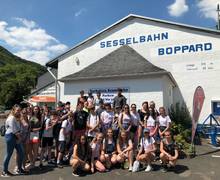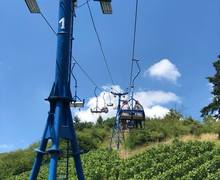 Modern Foreign Languages Year 7 - Knowledge Organisers
Modern Foreign Languages Year 8 - Knowledge Organisers
Modern Foreign Languages Year 9 - Knowledge Organisers
Modern Foreign Languages Year 10 - Knowledge Organisers
Modern Foreign Languages Year 11 - Knowledge Organisers
Modern Foreign Languages Year 12 - Knowledge Organisers
Modern Foreign Languages Year 13 - Knowledge Organisers