Religion, Philosophy and Ethics (RPE)
Religion, Philosophy and Ethics (RPE) aims to expand students' religious literacy by developing the knowledge and understanding of religion, philosophy and ethics. We believe this will help students to understand the relevance of religion in both modern British society and the current political climate, as well as consider the value of connectedness over the individual, and enable them to use critical thinking. Throughout their time at The Henry Box School, students will develop both their knowledge and understanding of religion, philosophy and ethics, and evaluation skills. They will develop core religious knowledge, particularly of the Abrahamic faiths and how they are related. This will help students appreciate diversity in British society and enable them to have an understanding of, and be equipped with, the terminology for key life events.
Key Stage 3
The backbone of the Key Stage 3 curriculum is developing understanding the Abrahamic faiths of Judaism, Christianity and Islam. This culminates in exploring the religious and political tensions surrounding Jerusalem, and how this impacts the wider world today, including religious persecution. This leads into the final Key Stage 3 unit on 'Where is God?' where students examine whether religion hinders or helps in the quest for God. Students also explore aspects of Buddhism (a religion without a God), and Sikhism (a religion with a political beginning). This helps students understand the different aspects of religion and how religions can give people comfort and guidance. Students will also explore different aspects of philosophy and ethics, which they will build on in Key Stage 4.
Students will also have the opportunity to take part in the national NATRE Spirited Arts competition as part of their ethics unit on the environment in Year 7.
Key Stage 4
All students will continue to examine the impact religion, philosophy and ethics has on the world we live in as part of the legal obligation to have a Religious Studies curriculum. Throughout this course, students will examine the impact religion has in a number of areas such as war, money, persecution, relationships, equality, medicine and the environment. The Key Stage 4 RPE course seeks to build on the foundations laid in Key Stage 3, stretch students' critical thinking further and give them the terminology to question, think and evaluate the world and its relationship with religion.
The GCSE course follows the AQA Religious Studies A specification. We focus on Christianity and Islam as the two religions required for study. Students develop knowledge and understanding of the beliefs and practices of both religions, as well as evaluating different aspects of the religions. Students will be expected to have a thorough understanding of the different ways Christianity responds to ethical issues such as crime and punishment, animal rights and the environment, as well as philosophical issues such as the arguments for and against the existence of God.
Key Stage 5
In Key Stage 5, we offer the AQA Religious Studies course. This has two components: Christianity and Philosophy and Ethics. In Year 12, students develop their knowledge of Christian theology, as well as key philosophical subjects such as evil and suffering and arguments for the existence of God, as well as learning about ethical theories, including Natural Moral Law and Situation Ethics. In Year 13 students learn about the way Christianity has developed in recent years, with a focus on how it has responded to the increasing rights of women, the development of science, the rise of secularisation and migration of other religions to Great Britain. Students also learn about key philosophical issues such as miracles, the conscience, and ethical questions like whether we have free will.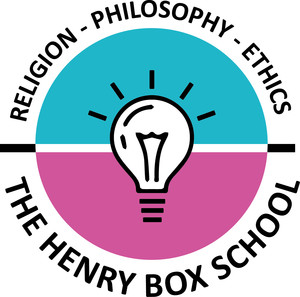 RPE Year 7 - Knowledge Organisers
RPE Year 8 - Knowledge Organisers
RPE Year 9 - Knowledge Organisers
RPE Year 10 - Knowledge Organisers
RPE Year 11 - Knowledge Organisers