News
Take on a Teacher - Challenge 7
Posted on: 01/03/2021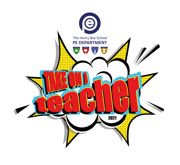 Take on a Teacher!
Lockdown 3 series of PE challenges!
Challenge 7
Miss Cook's plank challenge - testing participants' core strength! Submit results via the form link below and these will contribute towards the House Cup Competition.
* Equipment needed: a stop watch/timekeeper.
* Rules: You must keep your back flat and make sure your legs don't touch the floor!
* Results to be submitted online by: Friday 5th March, 3pm
* Lookout online for further staff video entries later in the week!