News
Take on a Teacher - Challenge 6
Posted on: 22/02/2021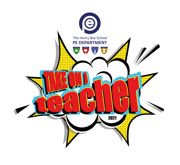 Take on a Teacher!
Lockdown 3 series of PE challenges!
Challenge 6
Mr Gilkes is back with Shoe Golf - testing participants' coordination and balance!
Rules:
Select one standard sized plastic box (e.g. a storage box or black recycling bin).
Put the box against a wall away, well clear from anything that is fragile.
Walk five paces back.
Using your foot, flick your shoe into the box target.
Record your best score from five attempts.
Submit results online via the link below (also on Satchel One) to earn House points.