News
Take on a Teacher - Challenge 2
Posted on: 18/01/2021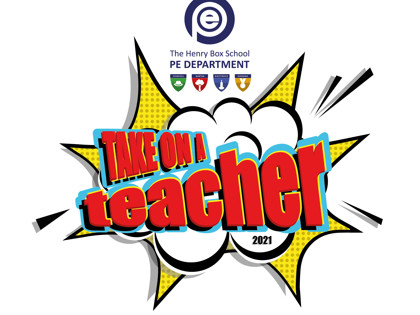 Take on a Teacher!
Lockdown 3 series of PE challenges!
Challenge 2
Miss Cook's frying pan and sock challenge - testing participants' hand-eye coordination! Submit results via the form link below and these will contribute towards the House Cup Competition.
* Equipment needed: about 20 pairs of socks, 1 frying pan, 1 basket/bowl and 1 timekeeper.
* Rules: You must be 2m from the basket/bowl and you have 30 seconds to get as many pairs of socks into the basket/bowl by hitting them in with the back of the frying pan!
Results to be submitted by: Friday 22nd January, 3pm
Lookout online for further staff video entries later in the week!
https://forms.office.com/Pages/ResponsePage.aspx?id=oIy0FlX8s0G-35M4O6_wGsn6ylZSHK5Jp-KtCLWkhaxUOURPMENTV1o1NVlFNVMzQ0xQTU5CQ0lCOS4u