News
Year 11 Student is our very own Henry Box Hero
Posted on: 05/05/2020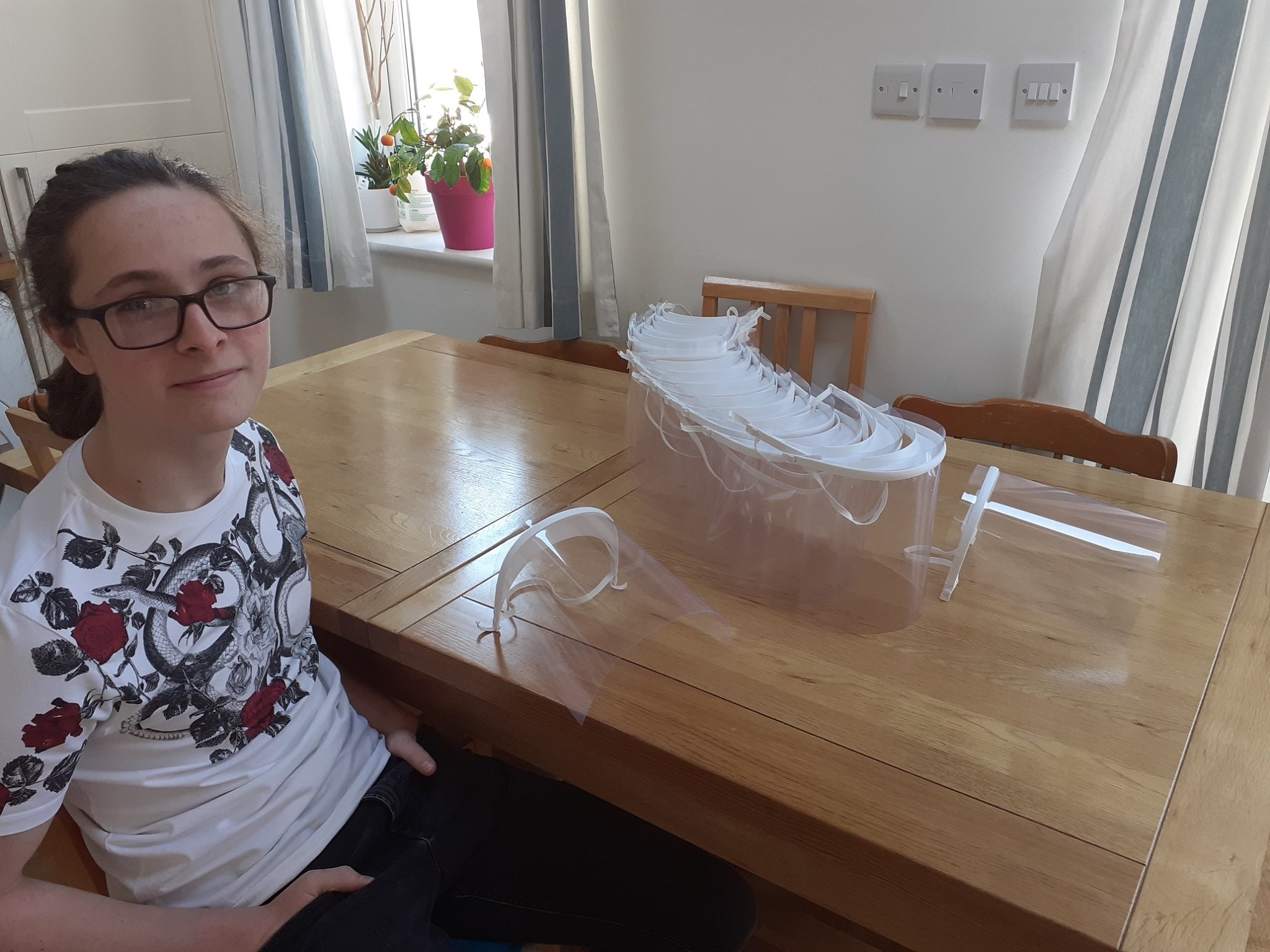 Year 11 student, Bert, has been using his time in lockdown to create visors for the NHS. Using his new printer, a Creality CR10S-Pro V2, Bert prints out the parts and assembles them ready for the NHS to use as PPE. The printer, which coincidentally, Bert received as a birthday gift, just weeks before the lockdown restrictions were introduced, works by feeding a roll of string plastic through to a hot nozzle, where it melts and can be morphed into the pattern for protective face shields. The visors can take up to an hour to print, but only a few minutes to assemble. And by ordering additional plastic online, Bert has been able to keep his production going throughout lockdown.
While Bert is providing an invaluable service for local branches of the NHS and other essential workers, he also sees the educational value in his project. The school's D&T department have also been instrumental in providing PPE to the local community. He says 'it is helping me learn about 3D CAD and helps me understand how the printer works and ways that I can improve my design.' Bert sees the value in making the visors to help him on his path to becoming an electrical engineer.
When Bert isn't printing and assembling visors for key workers, he is helping to deliver prescriptions to the local community. Once medicines have been sorted into their delivery areas, Bert and the other program leaders head out to deliver them to vulnerable or self-isolating people within the community.