News
Year 10 student earns 2 year academy contract at Oxford United FC
Posted on: 03/03/2020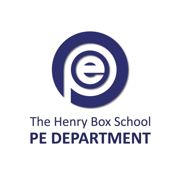 Congratulations to Owen in Year 10 who has recently earned a 2 year academy contract at Oxford United FC. Owen is also the captain of The Henry Box School Year 10 football team. Owen's self-written player profile is below...
Age 14
Position / CENTER MIDFIELD
Club / Oxford United
I train 4 times a week, with training all day on the Tuesday as 'day release' where the team and I go in to train, complete gym sessions and school work during the day.
I have been at the academy since the age of ten after leaving Southampton where I played for 3 years, training 3 times a week.
I am aiming to work my way through the Oxford United academy system and have until Christmas on my contract to find out whether I will earn myself a full-time scholarship.
Keep up the good work Owen.