News
Revision Speed Dating with Social Sciences Students
Posted on: 03/05/2018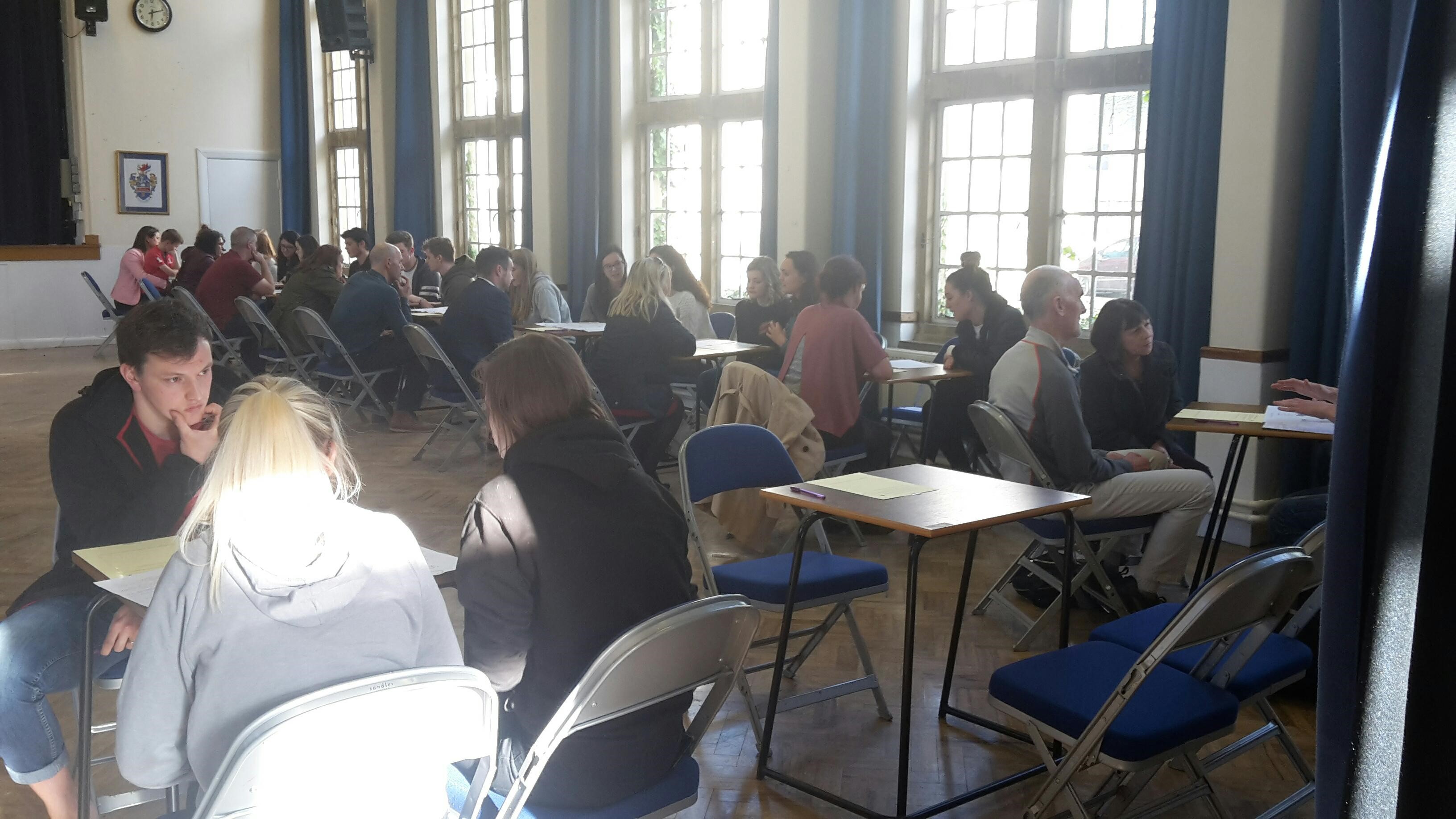 Family and friends of students studying Sociology and Psychology in Year 13 took part in Revision Speed Dating last Thursday. The students had prepared posters from their A-level courses on a range of fascinating topics including institutional aggression, sexual selection, gender and development and the changing face of childhood in today's society.
The students sat in a horseshoe around the outside of the Hall and explained their topics to the parents who sat on the inside of the horseshoe. Every time the teachers rang some cow bells, the parents moved onto the next pair of social science students.
The aim of the evening was to help our students to revise their work in preparation for the final exams which start in four weeks. By discussing their topic again and again with different parents they were able to reinforce and deepen their own knowledge and understanding.
It was a lovely evening with some animated students discussing their work in a mature and thoughtful way. We felt very proud of them. Below are some of the comments parents wrote about the presentations:
'A very interesting and well-presented topic which brings today's world conflicts into view – good, confident explanations.'
'The students were well prepared. They knew their stuff and didn't need notes. They were very smiley and easy to listen to.'
'A really good presentation – well explained with good attention to detail'
Well done to all our students and good luck in their exams. If you would like more details about effective learning strategies we suggest you look at this website:
http://www.learningscientists.org/blog/2016/8/18-1
Mrs Wells, Miss Quigley and Mrs Hewett