KS3 Takeover Challenge 2020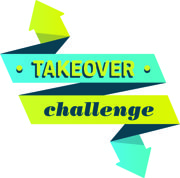 Following the successes of the 3 The Henry Box Takeover Challenges 2017 - 2019, we are happy to announce the launch of Takeover 2020. Taking inspiration from the 'National Takeover Challenge', we will again be giving all students in KS3 the opportunity to apply for a job for a day and to take on a student leadership role in support of our '9 by 9' initiative.

Previous Takeovers have seen students spending the day working in the canteen, classrooms, reception, library, reprographics, science prep rooms and around the school with site staff. Students have also led assemblies, staff briefing and attended SLT meetings - in fact, it's difficult to think of a role that has

Students may apply for as many roles as they'd like.