Oxford Energy Academy (OEA) is Oxfordshire's leading training provider for plumbing and heating apprenticeships.
Website: https://www.oxford-energy-academy.co.uk/
We have new apprenticeship courses starting in September 2019 and are running a taster session on Monday 8th April. The taster session will give students an opportunity to visit our training centre, meet the tutors and try out some of the facilities in our workshop. There will also be an opportunity to meet an employer and receive some advice on finding employment.
Application form attached here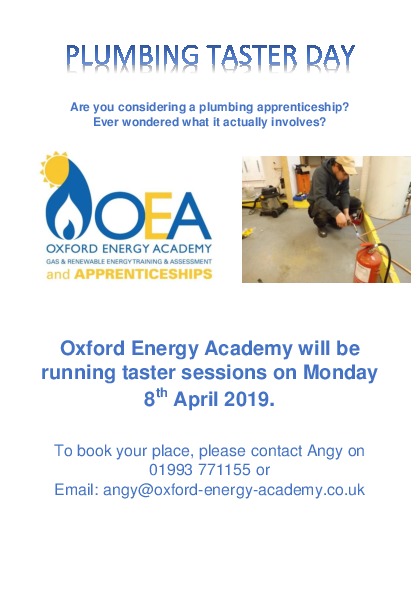 .