Work Experience Opportunities
Nuffield Research Placement Scheme
Highlighly regarded work experience placement with the Nuffield Research Placement Scheme available to students interested in a career in STEM and meet the selection criteria. Closing date of the 23rd April. For more details please see the documents below or visit their website https://www.nuffieldresearchplacements.org/.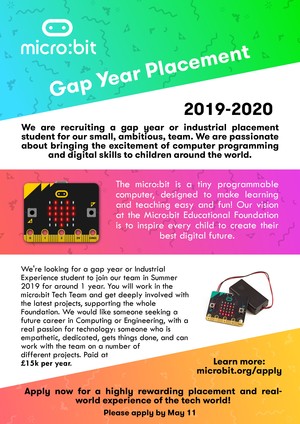 MICRO:BIT
We have a brilliant, flexible, paid gap year position working in the Tech/Engineering team in the Micro:bit Educational Foundation in Oxford
Deadline for our paid Gap Year placement position is 11th May 2019.
Further details at: